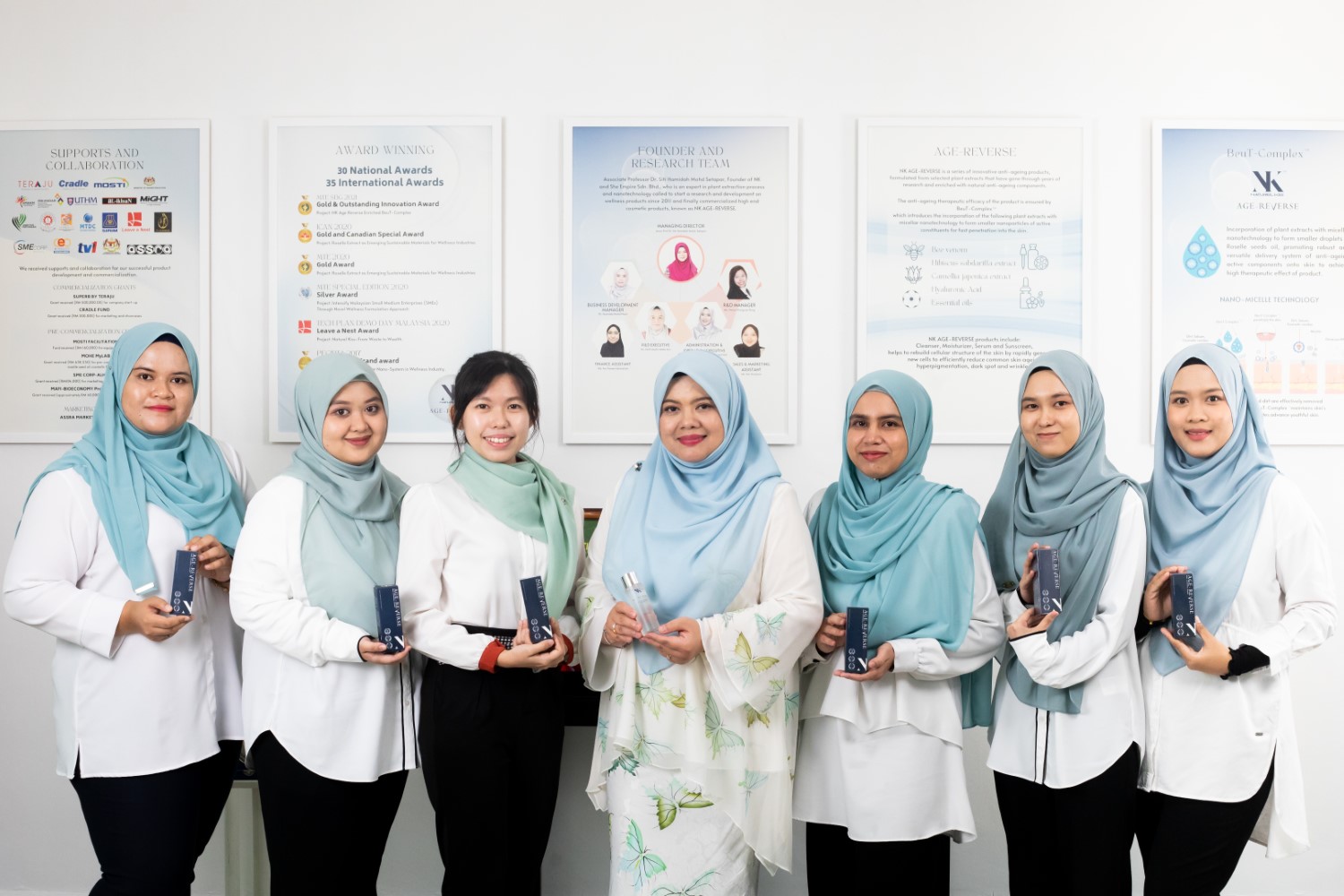 Everything started in 2008 when Dr. Siti Hamidah returned from the United Kingdom after completing her PhD. in Chemical Engineering (Nanotechnology). After finishing her studies, she began her research in extracting natural pigments from local plants.
          NK Age-Reverse™ is a skincare product range that has been developed after 10 years of research by Associate Professor Dr. Siti Hamidah binti Mohd Setapar at Universiti Teknologi Malaysia (UTM). The product range uses a formulation that implements the usage of green nanotechnology; effective in treating various skin problems, especially in the early stage.
          With the use of BeuT – CompIex™, a high-performing nano-micelles formulation developed in NK Age-Reverse laboratory, together with other world's best ingredients such as Hyaluronic acid, Bee Venom, Tsubaki extract, Roselle extract, and other premium ingredients, promising you great looking and healthy skin.
        NK Age-Reverse™ products simplify your daily skincare routine. A bottle of NK Age-Reverse cleanser is multi-functional, it cleanses, tones, and moisturizes while nourishing the skin with its powerful blend of ingredients, BeuT-Complex. Based on a survey conducted, 99% of the respondents experienced positive changes in the two weeks after using NK Age-Reverse Cleanser consistently.
        Although NK Age-Reverse is becoming more popular and gaining trust and loyalty from its users, Dr. Siti Hamidah and her group will continue to work on improving the existing range of products and create more formulations to ensure it will be a successful UTM's innovation and meet NK users' demands and expectations. NK Age-Reverse is a high quality Malaysian skincare product range that is at par with other world's best skincare products .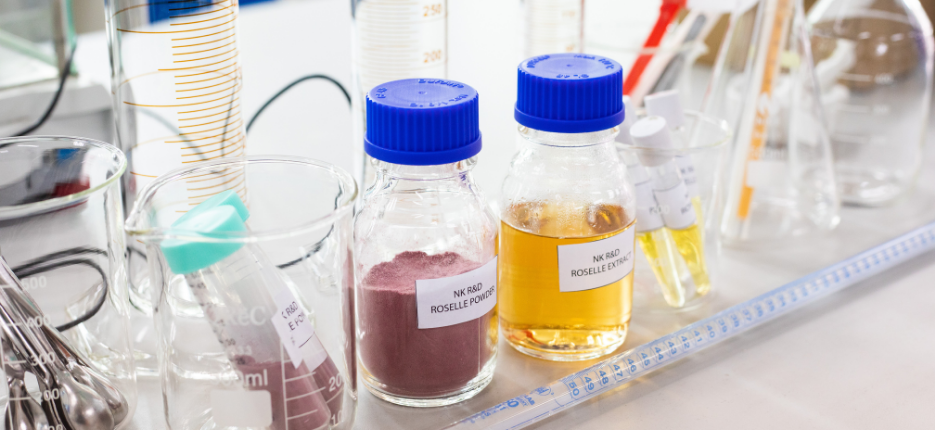 Natural Ingredients
After being involved in research related to Roselle, she realized the color pigments extracted from Roselle flowers are the most stable and suitable for cosmetic. Then, she apply the value of the natural material itself in her formulation.
WHY NK AGE-REVERSE?

At NK, we believe we have a responsibility to be the best version of ourselves by taking care of our skin and showing compassion to those in need. NK customers are beautiful inside and out.